The New Crowning Glory in Palm Jumeirah: The Palm Tower Residences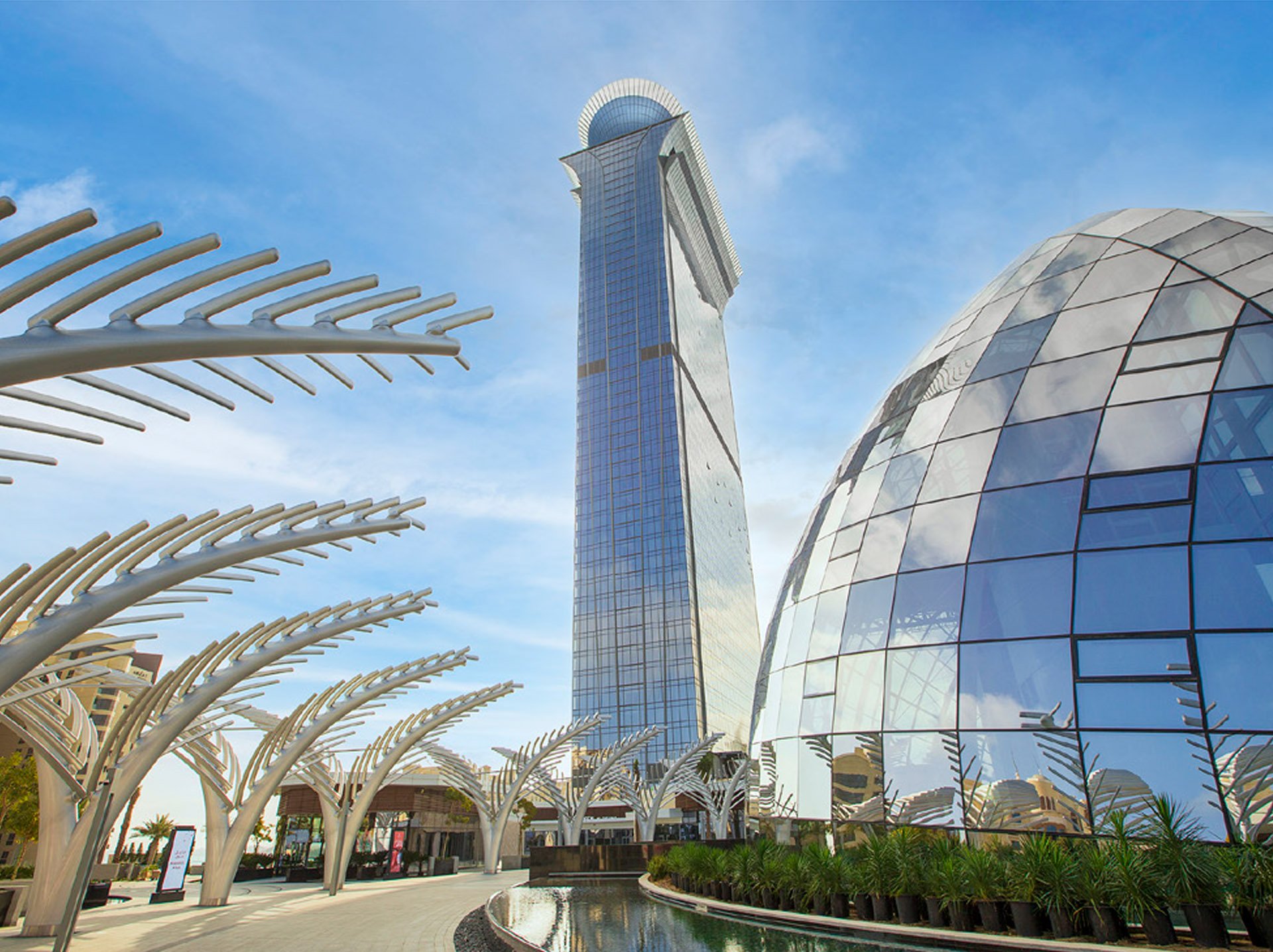 Palm Jumeirah newest addition, represents cosmopolitan living at its finest. The Palm Tower Residences are now in town to promote expansive living spaces and a highly sought-after refinery. Developed by the region's master developer – Nakheel, the property is designed to accommodate nearly 300,0000 people across an array of layouts, neighbouring views and sizes.
The five-star rated residence features over 700 units of Studio apartments, one-bedrooms as well as interconnected rooms ranging from approximately 500 – 1,100 square feet. A part of the residence's charm lies heavily in its immaculate views of The Palm. Occupants can now enjoy an expansive unit fully furnished with king-sized beds, plush carpeting and an elegantly minimalistic dining area.
Our exclusive units of the residences, are fully equipped with 'all-you-need' appliances, as well as necessary cookware with a dedicated staff to serve you at all times.
Amenities & lifestyle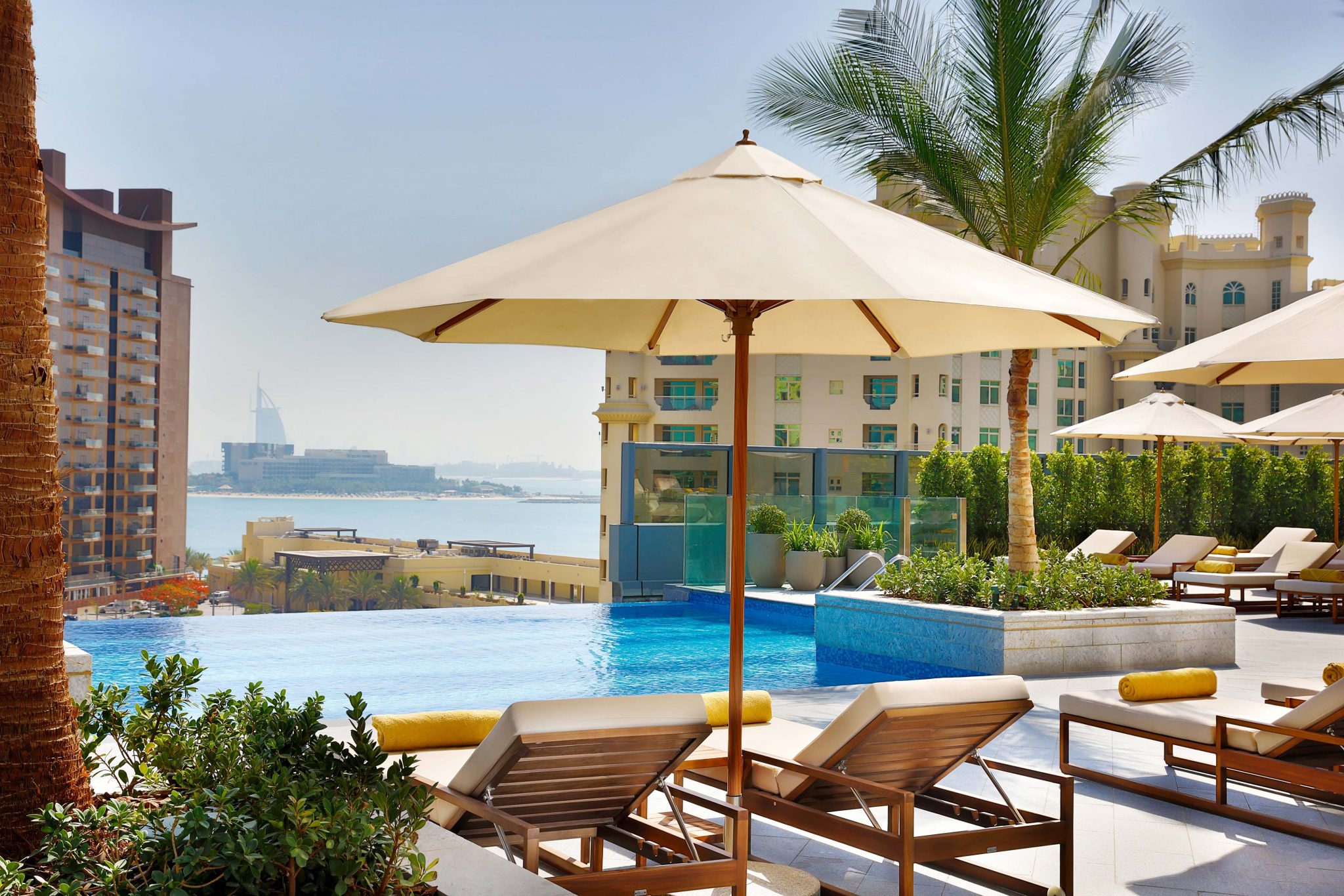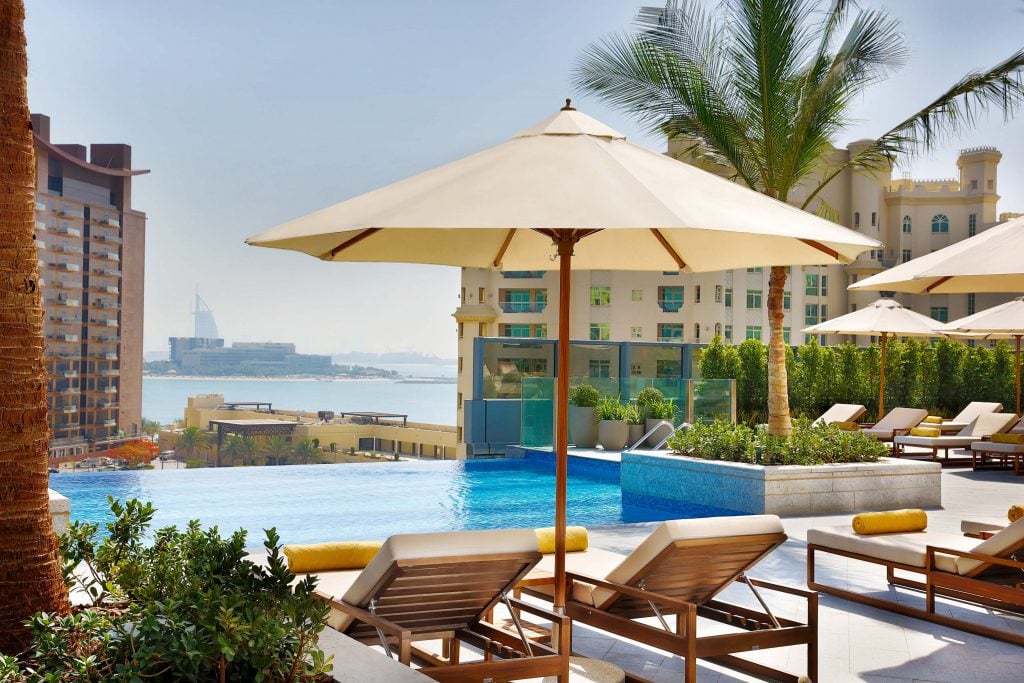 The residence is well-oriented with a range of well-versed amenities and leisure choices including fine-dining outlets, top-rated bars and entertainment venues. Visitors and residents can now enjoy access to the towers' very own observation deck – 'The View at The Palm' overseeing the man-made waterfront. Apart from the well-received observation deck, the venue also features many of its very own on-site entertainment and leisure spaces, such as AURA Sky pools, Sushamba Restaurant. The lively rooftop venue is especially known for featuring a direct aerial view of the tree-lined neighbourhood. Moreover, following its luxurious reputation the destination also covers the ground with some state-of-the-art wellness amenities including a gymnasium, an outdoor swimming pool with a sun deck, as well as spa facilities.
Nearby Attractions
The region, as home to hundreds of sea-front homes, resorts and hotels also promote a strong foundation for a lively ambience. The close-knit community provides a range of high-value destinations include Club Vista Mare, The Palm Jumeirah Boardwalk, West Beach and Marias. One of the venue's most convenient benefits includes its direct connectivity to the regions go-to retail and leisure venue – Nakheel Mall. Guests of the hotel will instantly embrace the numerous venues numerous options for shopping, luxury brands and cafes.
The world-renown landmark is also within convenient proximity to many of the region visit-worthy destinations including Dubai Marina, Downtown Dubai, Bluewater's Dubai and much, much more.
For inquires and bookings, contact us here.