Festivals and Fairs in Dubai
As an international crossroad of business, cultural and sports enthusiasts, Dubai is a huge platform for annual fairs and festivals. Some of them are so famous worldwide, that a fat part of the visitors hurry to Dubai for the festivals themselves. Each having its own season, the most amusing ones are touched upon below.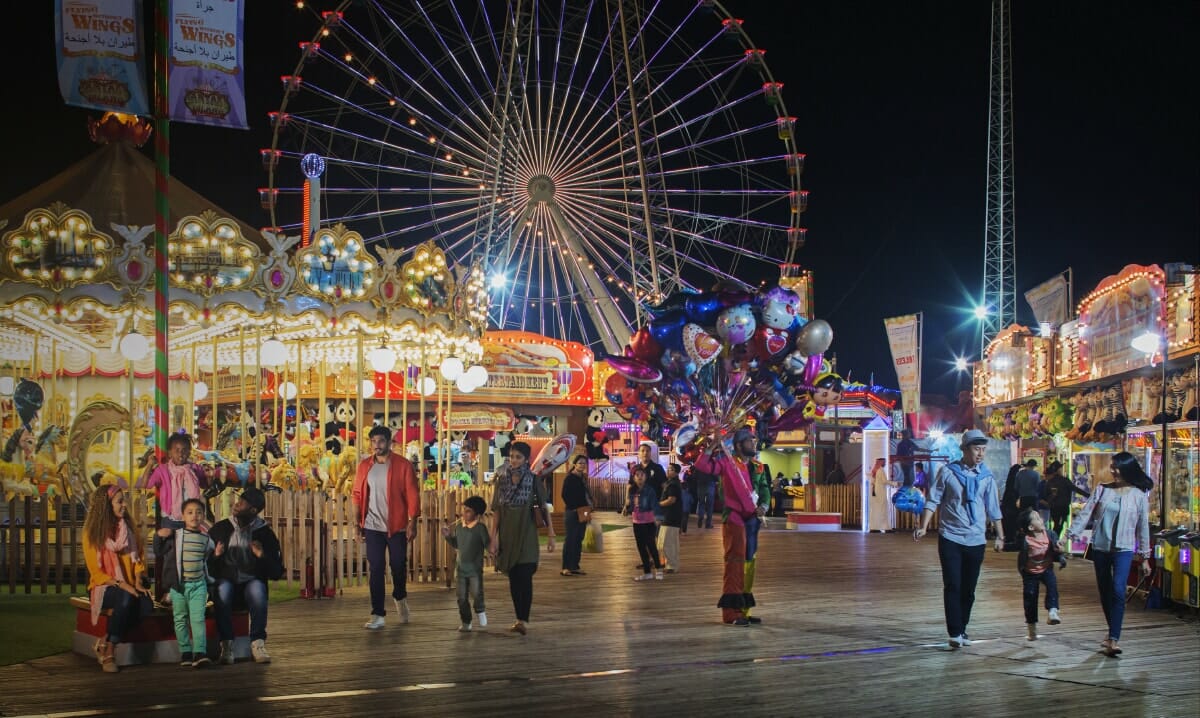 Feeling affected by the constant ear-worm in mind? Well, you might have attended the Annual Music Festival in Dubai Marina. Free gigs and live music can't but seduce any true music-lover. This is like a prolonged music break that lasts 2 weeks.  There are usually three main stages along the Marina Promenade that one can take a visit to- the Stage, the Chillout Stage and the Stage Is Yours. You should adhere to your preferences- whether you are going to relish the performances or act yourselves. Starting with the sunset, local and foreign DJs, professional and just amateur musicians take the stages to entertain you.
For nearly a fortnight a year, Dubai JBR escalates into a floor to street culture. Food, music, fairs, street art, dances seize the city inviting all the "insiders" to have an utmost fun around. At one corner stalls and food trucks offer delicious home-grown food, whereas somewhere near there is an intense live painting going on, let alone the impressive airbrush shows. To add up to all of the mentioned, there are DJs coming up with catchy urban music encouraging the hip-hop culture-fans to make circles and take turns showing their dancing skills.
The Street Nights is also a great chance for young artists to express themselves by making their works known and voice heard. The Big Picture Art Platform gathers skillful artists together with inexperienced newbies under the same roof for open discussions and cooperation perspectives.  One of the renowned venues hosting the Nights in the JBR is the Pro Art Gallery.
Ripe Market Dubai
It would be rather weird if Dubai allocated no time and no space to food festivals. The Ripe Market meets the pertinent demands of the foodies. Popular eateries, cafes and restaurants set their alfresco stalls in the market, and together with the food trucks, they come up with a number of chances from snacks to full lunch meals. If you still prefer to cook at home, take some home-ingredients and make your favorite dinner for you.
So, planning to have your rest in Dubai? Make your holiday lapse and the festivals coincide and by thus, double your benefit. It's obvious, you will make lots of fun while being here in the fiesta season.